Wondering what to do with your hairs this summer? Thinking to chop off your hair but are afraid pondering how to ace short hair − if it is so, then here is a "Summer hairdo guide for short hair" below, that will aid and inspire you to chop off your hairs and still you can style them out in a trendy way.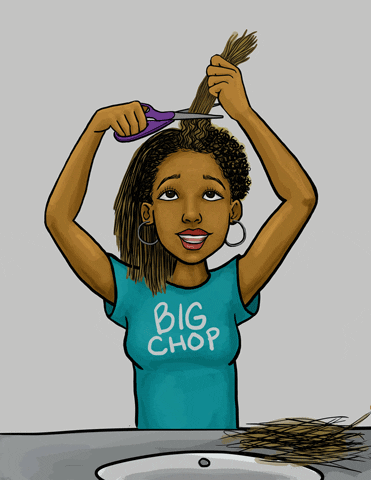 1. Side Parted Loose Braid
If you yearn for short hair and do not want to open them up, in this sweltering heat this is the "style bomb" for you. A side parted loose short braid can appear to be boring, dull and flat but just to make it a little attractive to eyes 👀 a cloth can be rolled up to the braid. This will make the regular braid appear to be a sight for the sore eyes and will complement the dress you are clad in.
2. Bands
To complement your look bands are the best go-to hairdo with short hairs. They will allow your look to seem more catchy as well as become the best Summer hairstyle for short hairs.
If you are the one who has a big forehead and are fed-up of making tight pony tales because they let your forehead stretch, then here you go. You can put off bands well with various types of hair styling, for instance; you can wave your hair or you can let them fall straight, bands will always give you a fresh and an alluring look.
3. The Lob Hair Cut
90's fashion of people used to have bob cuts but now as the trend changes people do not prefer bob cuts as much as in 90's, therefore they have introduced "Lob Cuts" (long bob). This lob hair cut sits above your shoulder and the length added in the bob allows us to enjoy hairs.
This lob hair cut can be styled many ways. Sleek straight hairs are the best option for the one's who are very lazy and never want to pin their hair up. Just comb and out you go, flattering your hair cut.
To make this hairdo more elegant − slight beachy waves can also be styled. This will allow the hairdo look more fresh and modish.
4. Plaits and Braids
Not feeling like open hair then you may style up with plaits. Plaits are a hairstyle that will remain stylish forever, whether long or short hair. Dutch braids, waterfall plaits, French braids and parted braids will always be complementing your look.
This Summer hairdo guide for short hair will allow you to get inspired and will give you a variety of hairstyles that will aid you in styling your chopped hair. So, don't trouble yourself by thinking whether chopped hairs will suit you or not. Just slay it babe.😉
-Fatima Ali